Lumerical is a recognized leader in the fields of optoelectronic device TCAD simulation and photonic integrated circuit design. Our optoelectronic TCAD products are used in more than 40 countries and have been cited in more than
3000 scientific publications
.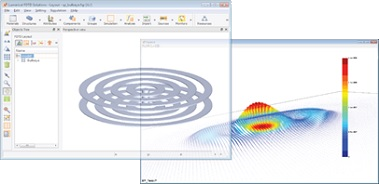 FDTD Solutions
High Performance 2D/3D Maxwell Solver
FDTD Solutions is a 3D Maxwell solver, capable of analyzing the interaction of UV, visible, and IR radiation with complicated structures employing wavelength scale features. FDTD Solutions empowers designers to confront the most challenging photonic design problems. Rapid prototyping and highly-accurate simulations reduce reliance upon costly experimental prototypes, leading to a quicker assessment of design concepts and reduced product development costs.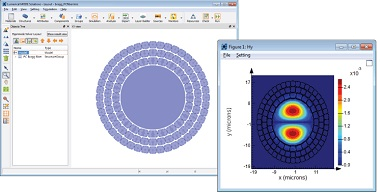 MODE Solutions
Comprehensive Waveguide Design Environment
Supporting an eigenmode solver as well as various methods for simulating guided propagation of optical fields over long distances, MODE Solutions is an ideal tool for the design, analysis and optimization of guided components. The eigenmode solver accurately calculates the physical properties of guided modes in truly arbitrary waveguide geometries.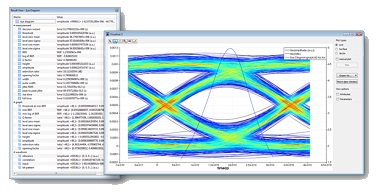 INTERCONNECT
Photonic Integrated Circuit (PIC) Simulator
INTERCONNECT is a photonic integrated circuit design environment that enables the design, simulation and analysis of photonic integrated circuits. Complex and large scale optoelectronic circuits can be easily and reliably designed and analyzed using circuit elements within a hierarchical schematic editor.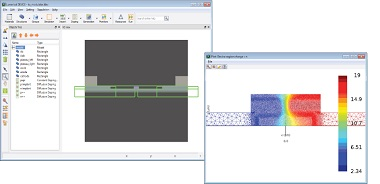 DEVICE
2D/3D Optoelectronic Analysis
DEVICE employs the industry proven drift-diffusion equations to model steady state and transient behavior of charge carriers in semiconductors. Using advanced finite-element mesh generation algorithms, DEVICE is capable of efficiently handling arbitrary geometries, enabling accurate modeling of innovative integrated optoelectronic designs.
Since its inception in 2003, Lumerical has pioneered breakthrough simulation technologies that help bring new photonic product concepts to life. By empowering research and product development professionals with high performance photonic design software that leverages recent advances in computing technology, Lumerical helps optical designers tackle challenging design goals and meet strict deadlines. Lumerical's design software solutions have been licensed in more than 40 countries by global technology leaders like Samsung, STMicroelectronics, Huawei, Agilent, Olympus, and Philips, and prominent research institutions including Caltech, Harvard, Max Planck Institute, MIT, NIST, University of Tokyo and the Chinese Academy of Sciences. Discover how Lumerical can help you meet your own design objectives by visiting us online.